Phone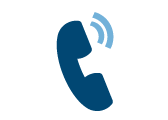 Call and listen to our summarised bulletin.
Subscription holders can call 0289708085 from any mobile phone or fixed line to listen to forecasts covering the next 10 days. Our complete forecasts, which are summarised in comparison to the website or app, are read by a voice synthesiser that clearly articulates the weather data for the selected micro-sector (call and listen to the demo). If you prefer to receive a customised service, please call us and talk to our professional Meteomed meteorologist who will respond to your every question and inquiry about any sea throughout the world.
If you do not want to use your computer or if you're "allergic" to smartphones then this is the best service for you. You can do everything by simply dialling our number from your mobile, home or office phone. You can also activate your subscription via phone without having to access our Meteomed website.
By calling 0289708085 (at the cost of a normal local phone call within Italy and abroad) select the Mediterranean micro-sector that interests you and listen as many times as you want to the summarised bulletin which is updated three times a day, covering the next 10 days. The phone number that you use to call is matched to your subscription, so our system automatically recognises your number, giving you direct access to our Premium forecasts without having to remember or submit any passwords.
By calling 0289708085 (at the cost of a normal local phone call from Italy and abroad) you can choose to speak to a professional meteorologist who, in addition to describing and explaining the weather conditions, will respond to your questions and inquiries, following you step by step during the stages of your sea voyage. Our Italian-speaking meteorologists are able to provide you with the best marine weather advice, even outside of the Mediterranean basin, for any marine area in the world.
Our telephone service, and SMS service in particular, is especially suited to those who often sail outside of their national borders because it works virtually anywhere with almost no coverage issues and because voice roaming tariffs for international calls normally do not hit users with nasty surprises, in comparison with data roaming charges. There are no extra charges to receive SMS.
For a faster telephone consultation, we recommend that you print and always carry a copy of the table of numeric codes to enter when selecting a micro-sector over the phone (otherwise they are all listed directly during the phone call).
Print table with micro-sector codes
For a complete, but concise overview of what to consult and how to use the marine weather forecasts, services and various subscriptions offered by Meteomed's Free and Premium services, please see the table on the subscription page.